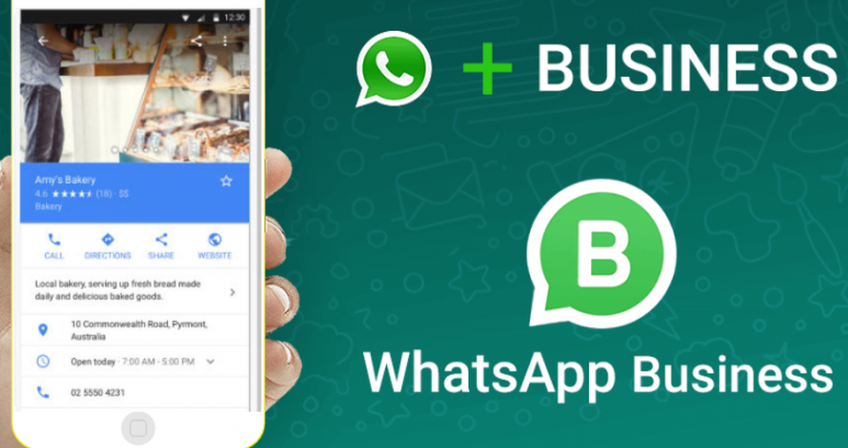 There's a lot of business buzz right now about the WhatsApp API, and with right reason. WhatsApp has over 1.7 billion consumers around the world. It's a quick and convenient way for keeping in touch with family members and friends. And keeping in mind it is best and quick way of interaction many companies worldwide are clamoring to use Whatsapp for their businesses to interact with customers.
Why not? In today' Technosavy world of chats, news feed, posts, and tweets consumers wants to contact with businesses the same way they connect usually. That is the reason many businesses around the globe are excited to use Whastapp for their business. Considering market requirement we have developed API for sending and receiving whastapp messages for businesses. This Business API allows to create a new experiences that help to build good repo between business and customer and result in more effective customer relationship.
By using WhatsApp API, companies can send Invoices, Tickets, appointment reminders, shipping alerts, order confirmation and notifications, product demonstration videos, boarding passes and support related messages. WhatsApp is very immediate, more personal and geographic limitless in reach and most important it's secured by encryption that makes WhatsApp more trusted app. If implement it correctly and for right purpose, WhatsApp API can take your business to a new level of engagement: Secure, private, Instant B2C business communication on the world's best messaging app.
Using WhatsApp Business as part of your messaging strategy can be a game changer—a necessary tool to help you remain competitive. We've compiled five reasons to consider using WhatsApp Business in your customer communications.
1. Creating brand connections.
Building great brand relationships with clients is the important part for any business and our WhatsApp API provides feature to communicate one on one in closed, personal environment in which every customers want. By using our API companies can create 'Business Profiles,' on Whatsapp that create a unique, branded business identity. This allows companies to provide important business information like email and phone contacts, social media accounts, store addresses, website URLs. More importantly, WhatsApp Business profile provides a chance to inject your brand impression with every customer interaction.
Because Business has to add all information to their profile so create sense of authentication and your WhatsApp business profile serves as the familiar account that greets every user when it receives messages, it helps to increase trust in you and consumers loyalty to your business. And because WhatsApp allow us to send several types of media file it make conversation creative and interesting. Moving beyond traditional mediums like simple text SMS or emails, you can increase your brand image in unique ways to make it even more engaging to customer.
2. Connecting with customers where they already are.
Traditional communication channels like these Calls, SMS and email are now old fashioned that is no longer in demand for communication. In fact, they're being abandoned in favor of more convenient solutions like Whatsapp. Every Successful company understands that to deliver extra ordinary customer experience they have to find out something Easy and unique in their business and be on the channels their customers prefer. In fact, a Research Data reveals that 9 out of 10 clients prefer using messaging to communicate with businesses.
There are very few companies in market are using WhatsApp Business. They understand the need of customers, that they want ease in communication, they don't want to waste much time in booking tickets, receiving invoices, receiving support.
3. Engaging globally.
If your customer base is wide spread globally then you cannot use SMS service to interact with them. And as we know most of peoples don't read emails now days left it unread. Also considering Whatsapp reach all over world we can consider it best suitable option or best replacement for these traditional services. Whatsapp used in almost 98% countries, there are very few countries not allow Whatsapp service. So because it is allowed in most of the countries we can use it for business purpose to send message anywhere in the world.
Also Whatsapp is also very inexpensive unlike SMS service. If any company wants to send SMS to many countries they may need to purchase different panels for every country and it may become time consuming to handle with high cost. So it's not thing with Whatsapp, you can use one number ad one panel to send messages anywhere. Also it takes fraction of second to reach message anywhere in the world. So whatsapp is the best medium for business communication.
4. Interactive communication.
Whatsapp is the best medium for communication. Businesses and customers can interact directly. Customer doesn't want to talk to bots anymore and waste the time. Today's customers want to reach out to concern person directly and have real conversations, not just respond to one-way messages directed at them. Two ways communication gives trust to clients and it create bond between business and customers, it also helps to get a recurring business.
WhatsApp serves as a great channel for notifications like delivery alerts, purchase confirmations, and customer support, it also allows a direct way to communicate with your customers and have the two-way conversations that normally take place over phone or in physical.
5. Time saving
Businesses use SMS and Email service to send Important notifications to costumers but nowadays people don't open it, keeping it in mind many business started using Whastapp for sending these notification but it is very time consuming process because sending manually is always hectic and time consuming process and if you have hundreds of messages to send then obviously it can take whole day to send. So to avoid this you can use API's for sending the messages automatically through API. It saves a time also it avoid human errors.
So it concludes that, Whatsapp is best way for business communication. You can use API to trigger automated messages from your systems. You can use API for several different purposes.