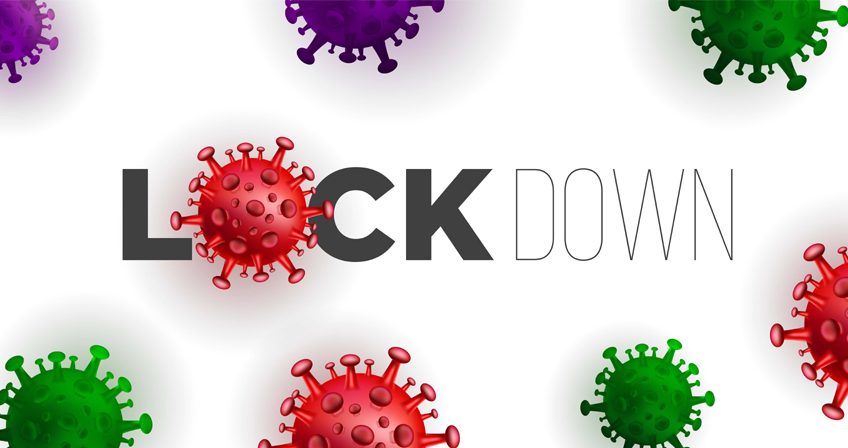 Many people are thinking about their business. They are stuck in the lockdown because of corona virus. They are losing their daily business and some of them are also would be in huge loss because no business for so long time still they have to pay all overheads.
So obviously many from them could be thinking about
1) How to increase business in lockdown?
2) How to be in touch with your customers in Corona Virus Lockdown?
3) How reduce lose in business?
The ongoing Corona Virus means COVID-19 pandemic has impacted everyone's life… from who has stuck in homes or who has stuck somewhere away from home. As per the government orders every business are closed except the essential services and it's not only for any specific country, same situation all over the world & because of all business are shut Economy seems to have slowed down Tortoise's pace.
Whole country in Lockdown no one has a permission to go out of home so there is no hoardings on roadside anymore because no one are on streets to see them, no newspaper being delivered at your doorstep, because printing is not essential service so advertisers have stopped advertising in print and obviously due to the lockdown, organizations are not interested in investing in Outdoor Marketing. And we can blame the corona virus for slump in traditional ways of marketing. But meanwhile most of us are safe in home, spending time in front of Laptop and mobiles so the consumption of internet surge to another level. We were marketing our business by hoardings because peoples were on streets but now no one is on street and everyone is on internet and we can take the benefit of this wonderful opportunity. Digital marketing was always less costlier than Outdoor and print media marketing and because most of our audience available only why not to use digital marketing for Advertising and promotion. If we don't use Digital platform promotion them we may lose this opportunity. Consumption of WhatsApp, social media and Mobile have surged big-time. Hence a lot of companies are discovering the many new ideas for advertising their products or service online while keeping in touch with their consumers.
Now we are going to discuss about few Idea's which we can use for Keep business running, promote business and keep in touch with existing customers.
1) Whatsapp Marketing : –
Everyone knows because of Corona Virus we are in Lockdown and don't have permission to go out. So basically most of from us are at home and spending day using mobiles and laptops, scrolling Whatsapp again and again. So we can easily attract anyone by sending them promotional message over WhatsApp. But the problem is WhatsApp allows sending only 5 messages at a time. Right? To tackle this problem you can use WhatsApp marketing panels from where you can send thousands of messages on just one click without wasting your time. It can help to promote your business & reach more audience even in CoVID-19 Epidemic without risking your life. You can grab opportunity to promote your business online when 90% Peoples are home and online. If you are getting leads from these Bulk WhatsApp message campaign then you can arrange call and discuss about their requirement and most important this would be best utilization of your Lockdown period.
2) Bulk SMS Service :-
Most of countries around the globe Corona Virus crisis and business are shut but wise businessman never lose hopes and always try to find out opportunity from any situation where he in. So this lockdown period can be the best period for send the reminders, send promotional messages so they can read and once this epidemic over they can reach to you for further discussion. As we discussed already, everyone is at home and everyone has enough time to read your messages. No one is busy to sweep your message and ignore, so this is best time to reach your client. You can use Bulk SMS Service to reach out to them. Sending those messages will be always helpful for future business.
3) WA API Service :-
Every businessman is in confusion, how we can do our business in this corona virus crisis. Because this Virus spread from contact and without contact no business can run. We don a lot of thing where we need to someone for work or we exchange things like Files, Invoices, Tickets, etc. So there a lot of time we exchange something with someone and that is creating fear now because this virus spread from contact. To reduce the contact many business are now working from home, employees are working at their homes so businesses make their employee safe but what about business ? What if they want to send invoices or any important document to their client? In these kind of situation we can use WhatsApp API's or if you are from manufacturing background and employee not on work so you can use WhatsApp API for sending automated messages and any kind of transactional message automatically. It reduce dependency over any employee and hard copies of bills and invoices, also it saves the time as well as give client point of contact where client can share their thoughts or queries.
WA API is not only for sending invoices. You can also use this for sending automated messages, welcome messages, Alerts and status update of delivery. For many purposes we can use WA API, it is on use how we can use these resources in this crisis and help our business to sustain.
For any business Time and Money plays very crucial role and if you use both things well nothing can stop you to succeed, Use your time and money to sustain your business and keep your client in touch with you.
#Stayathome #workfromhome #workdigitally #whatsappmarketing #whatsapp_api #fightagainstcovid19